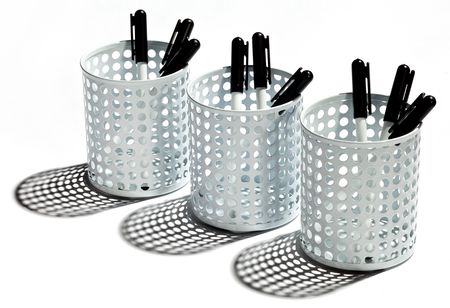 It's always a delight to work with Karin and her team, responsive, creatively resourceful – they will find a way to make the most complex photo shoot work seamlessly. Studio Caswell is one of our trusted partners and they are our go-to for the majority of our requests, especially the unique ones. They deliver perfect results and ensure such a high standard in the post-production process. Karin and her team are genuine, so fun and working with them is something to look forward to!
Grey Jessica Helvey, VP Creative, Fusion Hill
Studio Caswell went above and beyond to ensure great project delivery. Karin and her team is wonderful at capturing products at their most flattering angle, and retouched photos to perfection. Their attention to detail sets them apart from any other photography studio we've worked with! I highly recommend to anyone looking for exceptional product photography.
Avishag Ravid, COO CMO, Emulait
Studio Caswell has provided the photography for the former and our current website now in development. Communication with Karin & Lars in conveying my objectives in combination with the finished vivid and detailed shots has always exceeded my expectations. I highly recommend Studio Caswell with a five star rating!
Dave Pierce, Owner, Hose USA
"Nice work! I'm Impressed as hell! I've been around a long time and this was nice product work. Karin and Lars are a true team. They listened and collaborated with us, and then delivered a shoot that was above and beyond AND stayed on budget."
Scott Kneeskern, Creative Director, Northwestern Health and Sciences University
"Success is more than capturing the exact right image of our products; it's co-creating with dynamic people who listen, care, and work really hard to make it happen. That's the Studio Caswell team!"
Richard LeePart, CEO/Founder, Perception Communication Corporation
"The team at Studio Caswell is nothing but professional. Their team went above and beyond to prep for our product photoshoot (testing lighting and angles in advance), was open to our feedback and direction throughout the shoot, and navigated all of our retouching requests to ensure we were happy with the final images. We couldn't have asked for a better partner."
Erin Maisch, Senior Designer, Fusion Hill
"Karin is a driven person. I have had the pleasure of working with her on over a dozen projects for consumer products, food and people. She brings a high level of experience, technical perfection and a designer's eye to her work. Her photo studio, equipment and support team are top notch."
Timothy Dillon, Integrated Marketing Communications
"These guys always do an amazing job shooting products for our company. They make my job so much easier and worry free! From concept to completion, they get it. Give Karin a call, you wont be disappointed. I highly recommend them."
Kevin O'Connell, Graphic Designer / Entrepreneur